David Tennant - Good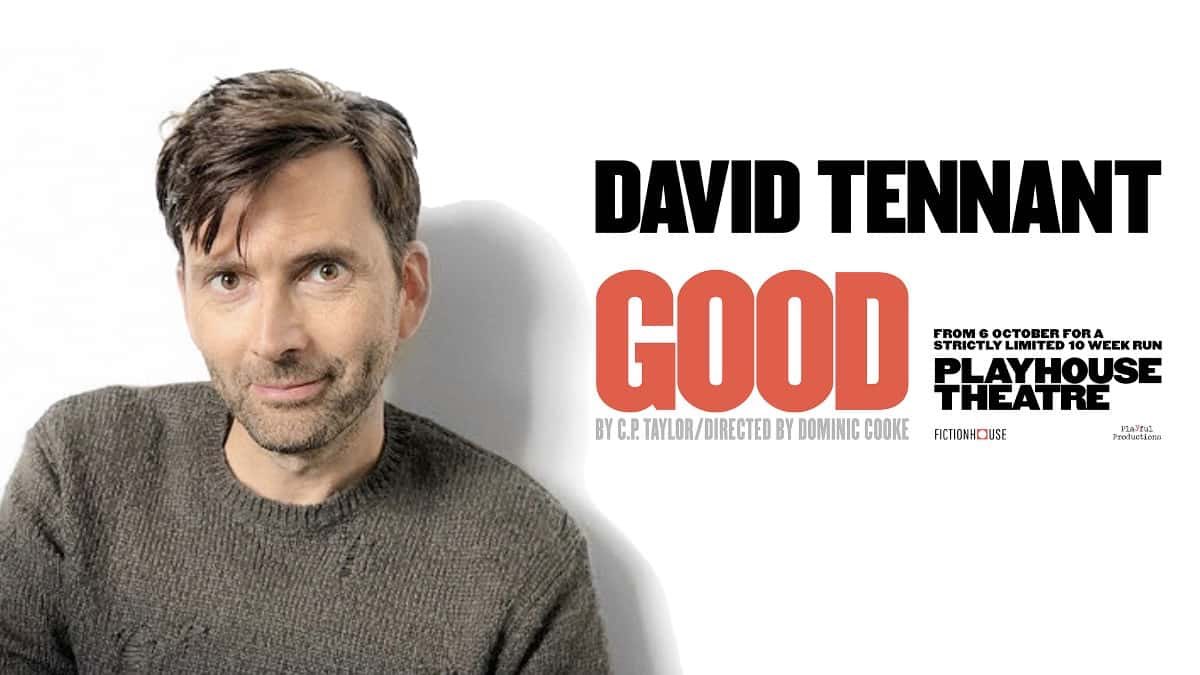 David Tennant will return to the stage in October when he stars in a revival of CP Taylorís play Good at the Playhouse Theatre in London.
It will be a 10 week run from Tuesday 6th October to Saturday 19th December 2020.
Tickets went on sale on Tuesday 11th February. They vary in price for £20 for standing tickets to £130 (plus booking fees which can be up to £20).
The performances will be Monday to Friday at 7.30pm and Saturdays at 2.30pm and 7.30pm (so 7 performances each week). The Press Night for Good will be Wednesday 14th October.
The Playhouse Theatre is located in Northumberland Avenue, London WC2N 5DE.
Good is an award-winning play which is in two acts written by British playwright Cecil Philip Taylor. It was originally commissioned by The Royal Shakespeare Company in 1981 and has been described as the definitive piece written about the Holocaust in the English-speaking theatre.
It is set in pre-war Germany and it shows how John Halder, a liberal-minded professor whose best friend is the Jewish Maurice, could not only be seduced into joining the Nazism but step-by-rationalised-step end up embracing the final solution justifying to his conscience the terrible actions. Alan Howard played the main role of John Halder while Sir Charles Dance was the star of a Donmar Warehouse revival in 1999.
Good will be the first production from a new company called Fictionhouse which was set up by Dominic Cooke, the former artistic director of the Royal Court, and its former executive director Kate Horton. David Tennant said Cooke was one of the UKís all-time great theatre directors and Good was 'a fantastic bit of writing that is more pertinent and resonant now than it ever has been.'
David Tennant will play John Halder. The cast will also include Fenella Woolgar and Elliot Levey. It will be directed by Dominic Cooke.
On Tuesday 20th October the performance of Good at Playhouse Theatre London will be Audio Described and the performance on Tuesday 27th October will be Captioned.
Currently there are no plans to film Good during the run.
Link to purchase tickets (direct from the theatre).

Link to posts related to Good on Blogger.com (usually with more detail).


March 2020
On Tuesday 20th October the performance of Good at Playhouse Theatre London will be Audio Described and the performance on Tuesday 27th October will be Captioned. Updated 9/3