Latest David Tennant News
This section lists all the recent news about David Tennant, as well as whenever he is mentioned on the internet and in the media.
Link to the latest David Tennant Headlines (in detail)


Saturday 3rd December
David Tennant Daily News Digest for Wednesday 30th November to Friday 2nd December (11 items).
Friday 2nd December
David Tennant Daily Photo.
Principal filming is scheduled to end today on the movie You, Me And Him.
Thursday 1st December
Backstage have posted that filming on Bad Samaritan is schedueled to end on 17th January.
That means the whole shoot is from Monday 5th December 2016 until Tuesday 17th February 2017.
The first promo photo for Broachurch Series Three has been added to Twitter.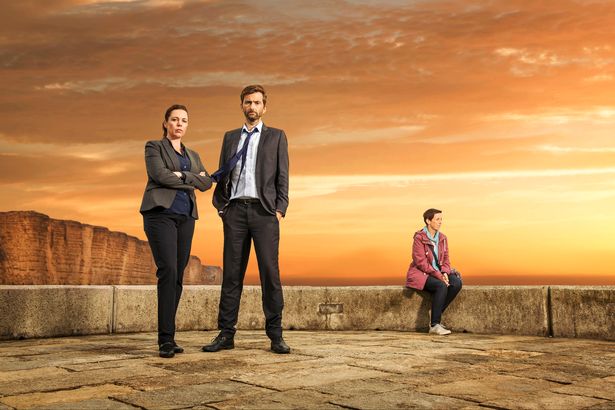 Wednesday 30th November
David Tennant Daily Photo.
A photo of the new cover of the paperback edition of the Doctor Who book In The Blood (which is published on Thursday 23rd February) has been posted to Twitter.
A David Tennant episodes edition of Doctor Who: The Complete History is published today.
It is issue #33 and it examines the 2006 episodes The Impossible Planet and The Satan Pit / Love And Monsters / Fear Her and also Army Of Ghosts and Doomsday.
David Tennant Daily News Digest for Monday 28th and Tuesday 29th November (7 items).