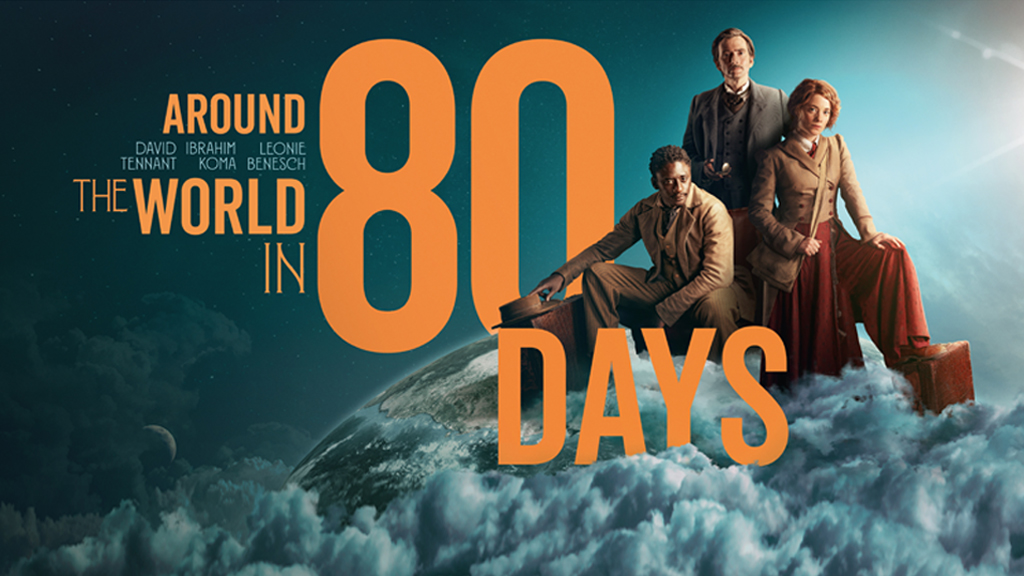 Around The World In 80 Days
David Tennant completed filming Around The World In 80 Days in February 2021. He played the role Phileas Fogg.

It was a new television adaptation of the Jules Verne novel and was a France Televisions co-production as part of Alliance which is a partnership with RAI and ZDF. It was also co-produced by Slim Film And Television in London.

The eight episode series was shot in English and filming started on Monday 24th February 2020. Filming took place in South Africa and Budapest (4 episodes in each location). Due to the pandemic, filming was halted for several months but restarted in October 2020. The drama premiered in late 2021.

Ibrahim Koma, Leonie Benesch, Jason Watkins, Peter Sullivan, Lindsay Duncan, Dolly Wells, Richard Wilson, Anthony Flanagan, Gary Beadle and Giovanni Scifoni are also appearing.

It has or will air on the BBC in the UK, on France Televisions in France, ZDF in Germany, RAI in Italy, Channel 7 and on PBS Masterpiece in the US.

The budget for each episode was €3 million.