David Tennant on The Zoe Ball Show on BBC Radio Two
Thursday 23rd April 2020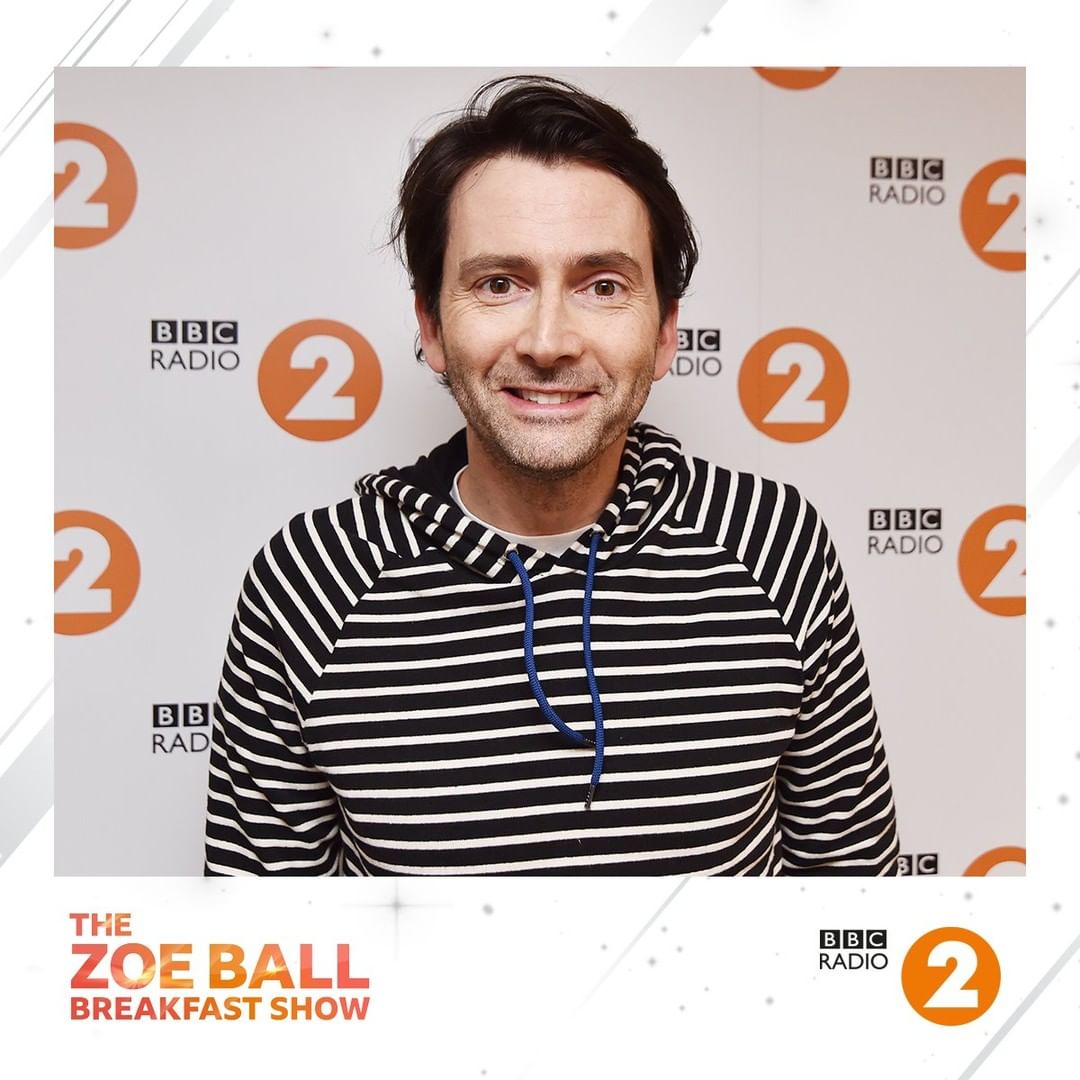 David Tennant was a guest on The Zoe Ball Show on Thursday 23rd April to talk about the experience of performing Hamlet and other Shakespeare roles. He rang in from his home due to lockdown.

This was part of the BBC's celebrations across its various networks to commemorate William Shakespeare's birthday that day.

David Tennant played the title role of Hamlet for The Royal Shakespeare Company in Stratford-Upon-Avon and in London between July 2008 to January 2009. Due to its popularity they filmed the play during June 2009 on location in Mill Hill, London.

The Zoe Ball Show was on BBC Two for three hours starting at 6.30am.

Link to listen live (at the time of broadcast)




Please note the timing may not be exact as there can be a delay online, plus sometimes different songs / ads were played on the radio version compared to online.

| | | | |
| --- | --- | --- | --- |
| Start time of clip | Clip length | Topics discussed | Link to listen |
| 7.41am | 7 mins 4 secs | The Big Night In/Hamlet/Shakespeare's 436th birthday/#ShareYourShakespeare/Tips for performing Shakespeare/A | MP3 |
MP3 of David Tennant on The Zoe Ball Show today.
The MP3 will play worldwide. Updated 23/4
David Tennant is a guest (via lockdown) on The Zoe Ball Show on BBC Radio Two this morning. Updated 23/4
David Tennant to be a guest (via lockdown) on The Zoe Ball Show tomorrow morning.
The appearance is to talk about the experience of performing Hamlet and other Shakespeare roles.
This is part of the BBC's celebrations across its various networks to commemorate William Shakespeare's birthday tomorrow. Updated 22/4