David Tennant Photos
Unlike some websites, we take great care not to breach copyright on this David Tennant website (i.e. people should not post other people's photos elsewhere without permission first from the photographer).
Consequently this website does not have many photos included but instead we link to where the photographer themselves have chosen to post their photos.
If you feel that we have accidentially breached your copyright the contact details are available to contact us.
For posts related to David Tennant Photos on Blogger.com click here.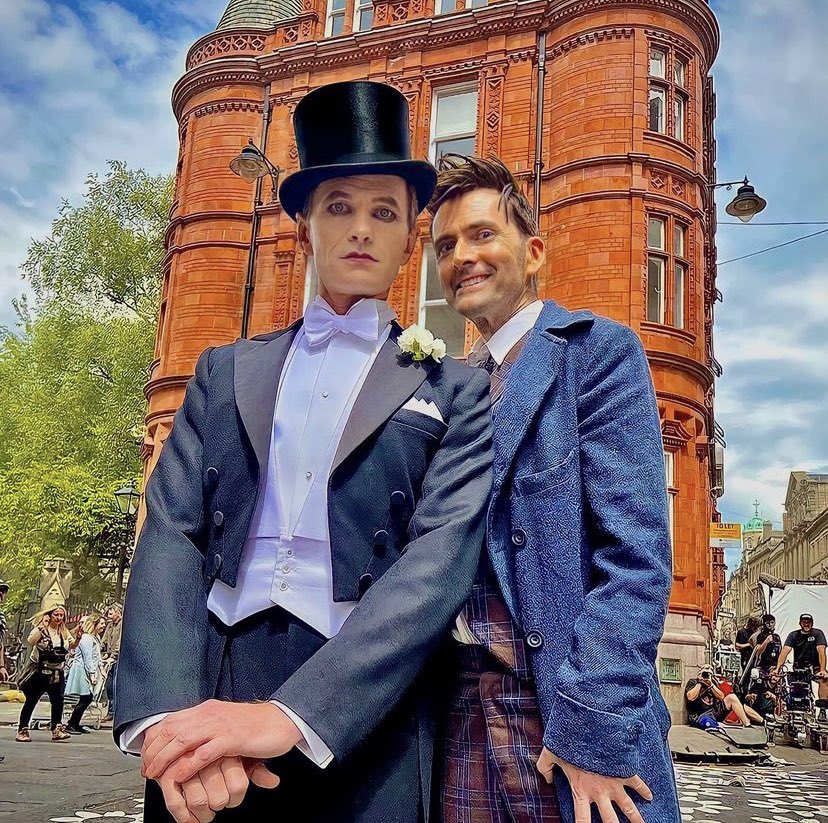 A photo from Doctor Who filming last month of David Tennant and Neil Patrick Harris has been posted online. Updated 23/6
Doctor Who Magazine #579 is published today (with a photo of David Tennant and Catherine Tate on the cover). Updated 23/6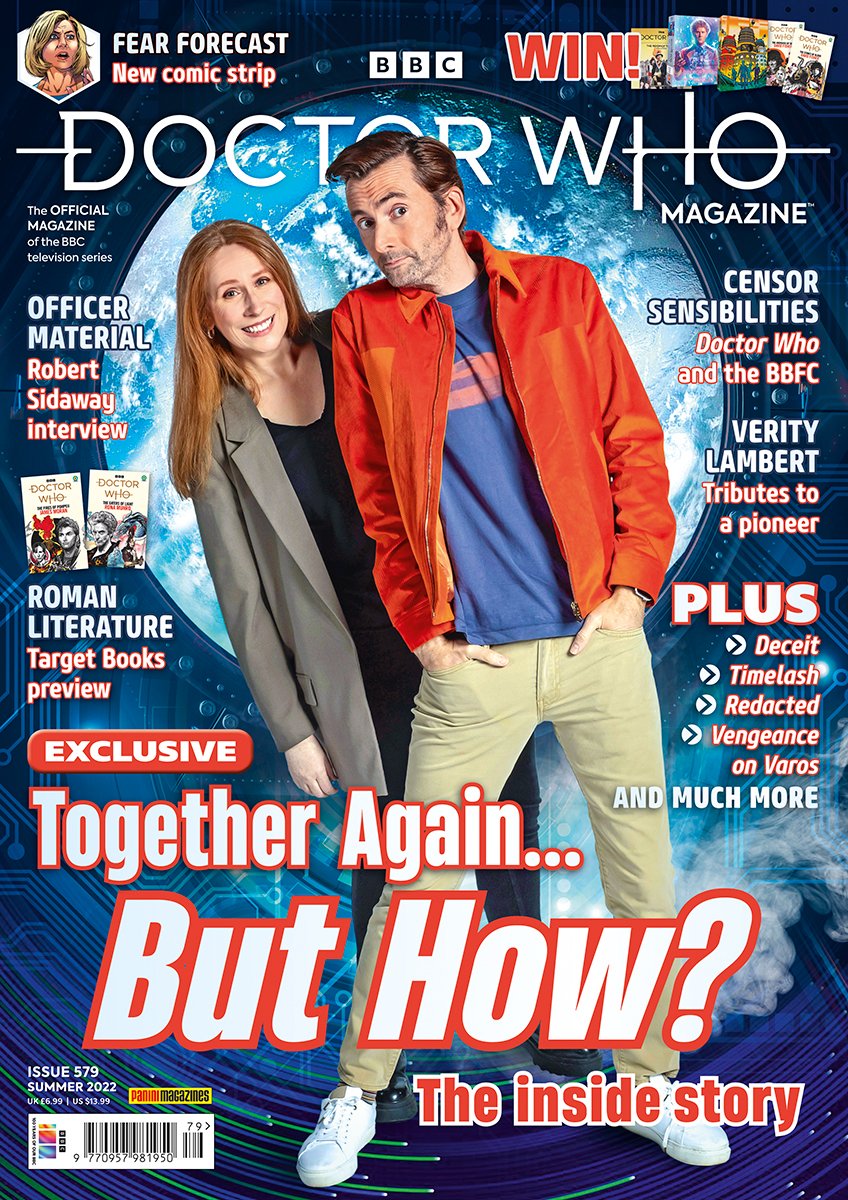 A photo of David Tennant and Catherine Tate is on the cover of Doctor Who Magazine #579 which is published on Thursday (23rd June). Updated 20/6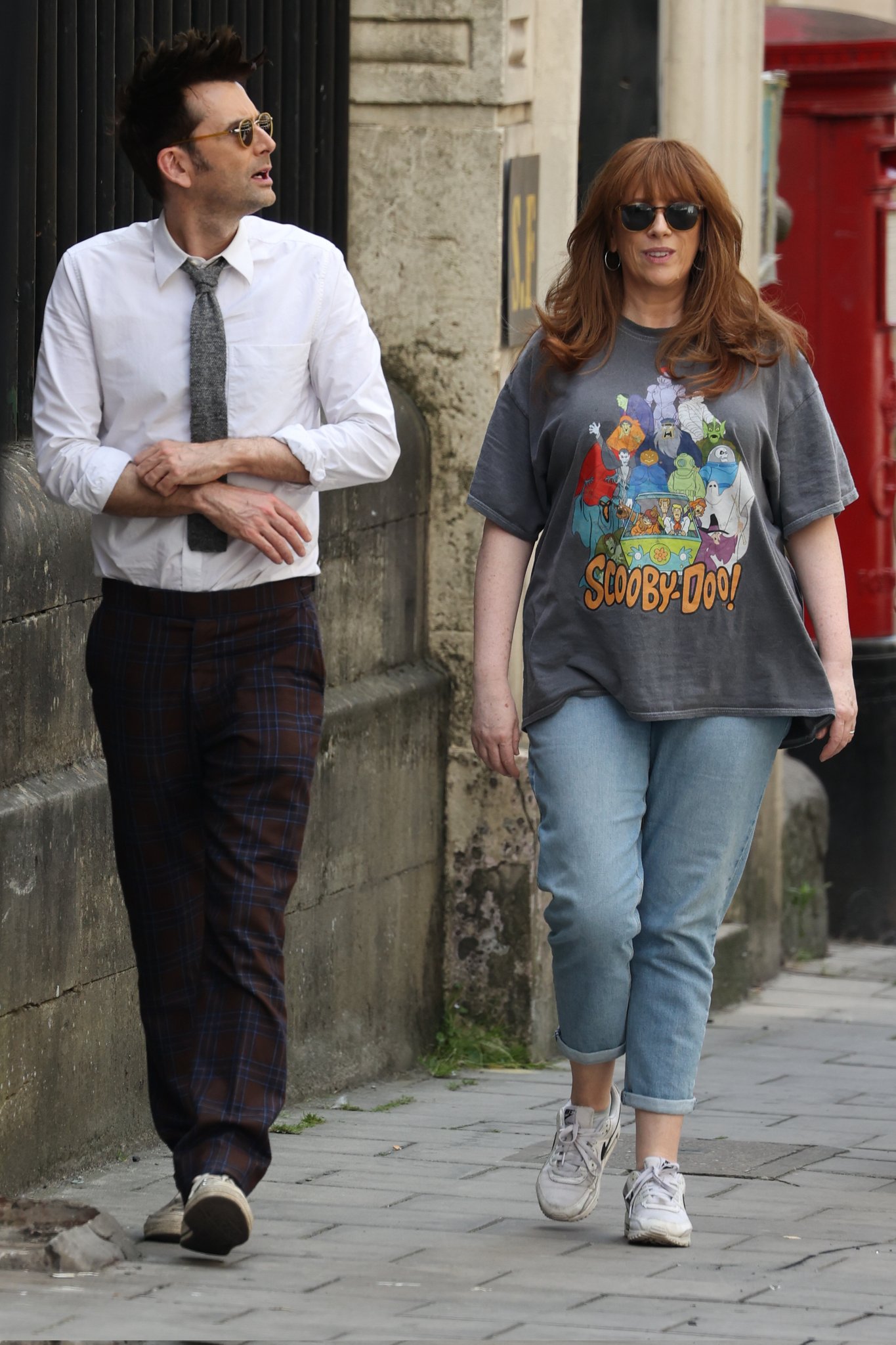 Daily Mail has more photos of David Tennant filming Doctor Who today. Updated 16/6
The first photo of David Tennant and Catherine Tate on the set of Doctor Who filming in Bristol today has been posted online. Updated 16/6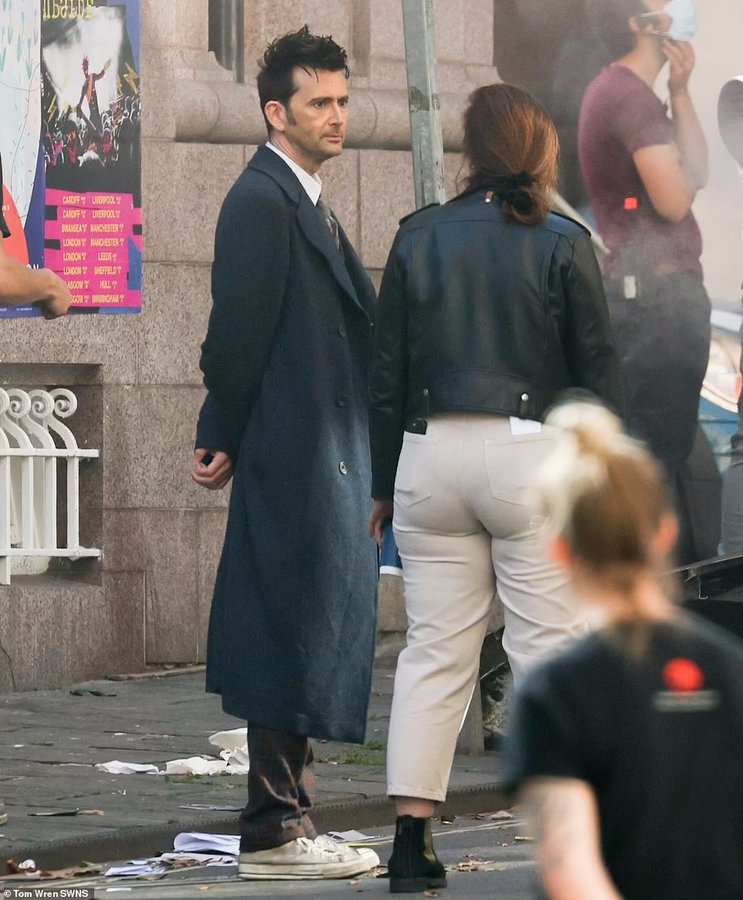 Daily Mail has more photos and video of David Tennant filming Doctor Who today. Updated 15/6
A photo of David Tennant (wearing an 'interesting' suit) on the set of Doctor Who today has been posted online.
Also BristolPost have a page of action photos/clips with possible SPOILERS. Updated 15/6
The first photo of David Tennant on the set of Doctor Who filming in Bristol today has been posted online. Updated 15/6
Overnight David Tennant and Catherine Tate filmed scenes for Doctor Who in Axminster Road, Cardiff.
David arrived on set at about 12.45am.
His stunt double was also seen on set and scenes with UNIT soldiers were among the scenes filmed.
So far no clear photos of David filming have been posted online but this photo was taken. Updated 4/6