David Tennant - Meet The Richardsons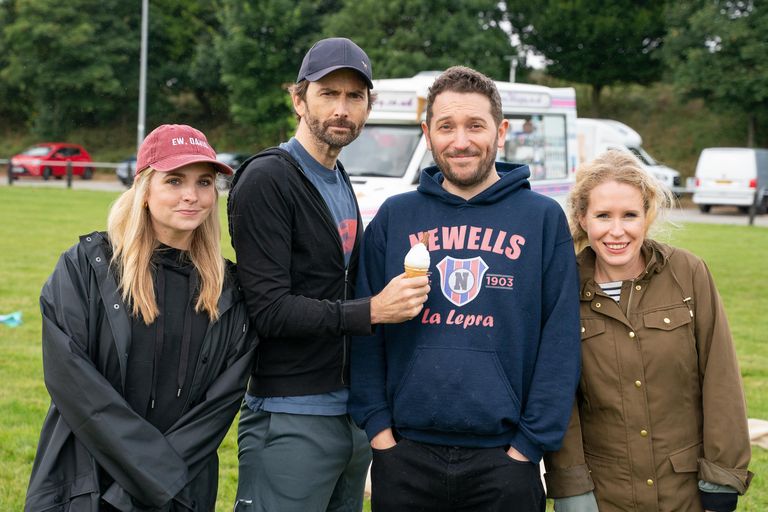 David Tennant made a guest appearance in the comedy series Meet The Richardsons.
He appeared in the first episode of the third series which premiered on Dave on Thursday 3rd March 2022 at 10pm.
He also appeared in the final episode of the series.
A trailer (including David Tennant) was posted online.
Link to posts related to Meet The Richardsons on Blogger.com. (Usually with more detail.)
2022
David Tennant has been nominated for the Drama Performance Award in the long list of nominations for the National Television Awards. There are 72 nominees for this award.
Around The World In 80 Days is one of the 36 nominees for the New Drama Award.
Also Meet The Richardsons (in which David appeared in two episodes) is one of the 21 nominees for the Comedy Award.
All votes must be in by 11pm on Monday 6th June.
The ceremony to announce the winners takes place at Wembley's OVO Arena on Thursday 15th September. Updated 24/5
A four minute clip of David Tennant from Meet The Richardsons has been posted to YouTube. Updated 5/3
A new promo photo of David Tennant from Meet The Richardsons has been posted online. Updated 3/3
David Tennant stars in an episode of Meet The Richardsons which premieres on Dave tonight at 10pm. Updated 3/3
A promo photo from David Tennant's forthcoming appearance on Meet The Richardsons has been posted online. Updated 22/2
Comedy.co.uk reports that David Tennant will make a guest appearance in the comedy series Meet The Richardsons.
The third series premieres on Dave on Thursday 3rd March at 10pm.
A trailer (including David Tennant) has been posted online. Updated 9/2