David Tennant - #SubwaveNetwork watchalong
Sunday 19th April 2020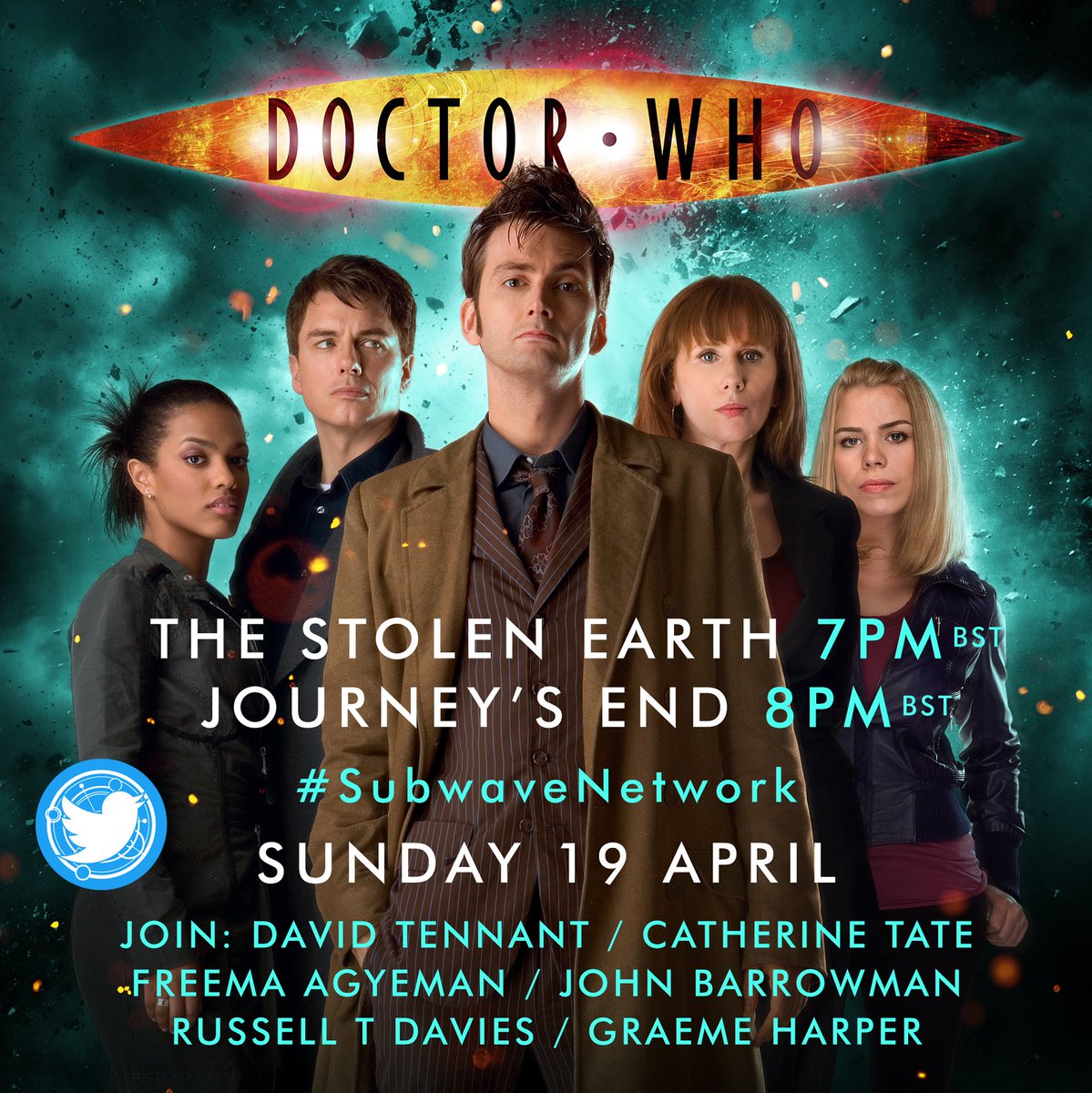 Both David Tennant and Catherine Tate live tweeted during The Stolen Earth and Journey's End watchalong on Sunday 19th April.

The watchalong started at 7pm BST (2pm in New York). Fans worldwide were encouraged to watch the two episodes back to back however they were able to watch it, whether it was via a streaming service such as BBC iPlayer or Netflix or by watching their own copy on DVD or Blu-ray.

For the duration of the watchalong (only) David and Catherine used the Twitter account @LockdownWho (which was used for a previous watchalong by Matt Smith) while writer and showrunner Russell T Davies used his account @russelldavies63 and Graeme Harper (who directed the episodes) used the account @GraemeHarper5.

John Barrowman and Freema Aygeman were later added too and used their own Twitter accounts.

The hashtag #SubwaveNetwork was used for all tweets.

The tweetalong hoped to raise money for The Film and Television Charity via a Just Giving page.

Link to posts related to David Tennant at #SubwaveNetwork watchalong on Blogger.com (usually with more details).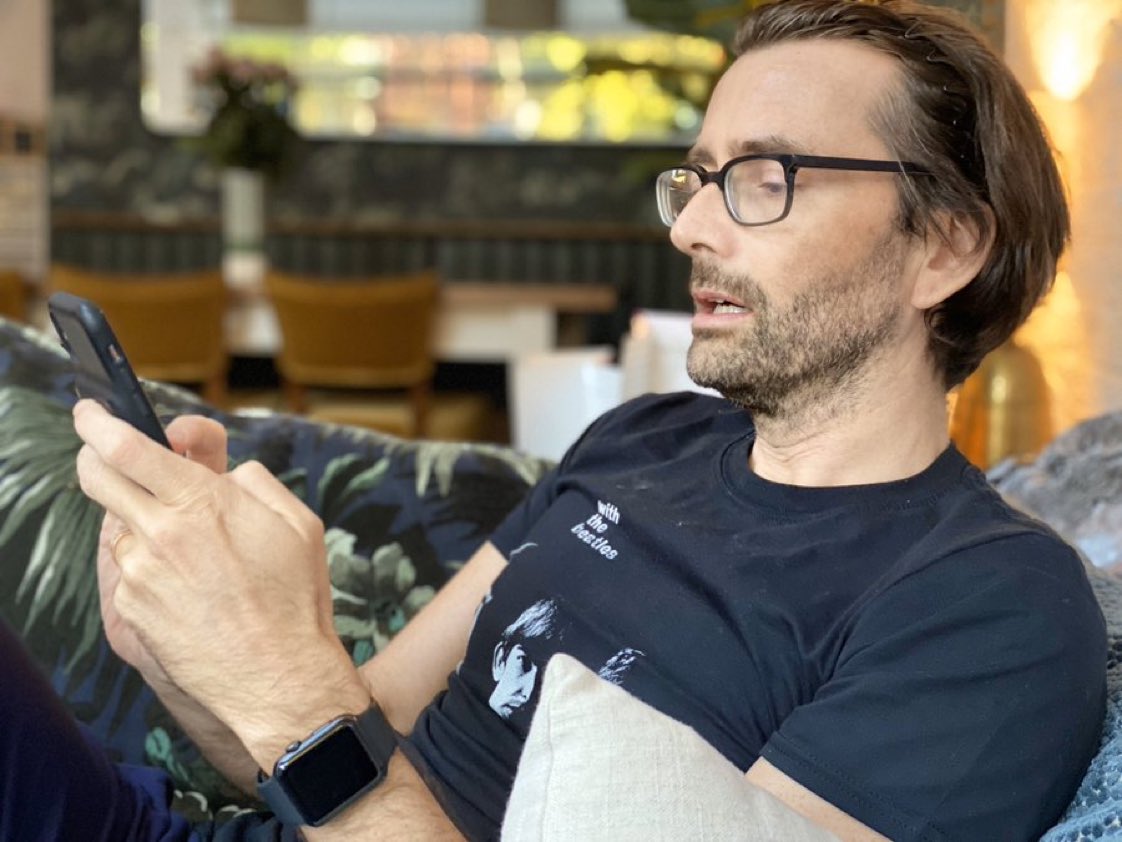 Tweets by DavidTennant during the #SubwaveNetwork watchalong tonight.
The link also includes some photos and a video. Updated 19/4

The first photo of David Tennant live tweeting during the #SubwaveNetwork watchalong tonight has been posted online. Updated 19/4

David Tennant and Catherine Tate will live tweet during the official The Stolen Earth and Journey's End watchalong tonight from 7pm.
John Barrowman, Freema Aygeman, Russell T Davies and Graeme Harper will tweet too.
Fans worldwide are encouraged to watch the two episodes back to back however they are able to watch it.
For the duration of the watchalong (only) David and Catherine will use the Twitter account @LockdownWho.
The hashtag #SubwaveNetwork will be used for all tweets. Updated 19/4

David Tennant and Catherine Tate will live tweet during The Stolen Earth and Journey's End watchalong on Sunday.
The watchalong will start at 7pm BST. Fans worldwide are encouraged to watch the two episodes back to back however they are able to watch it, whether it is via a streaming service such as BBC iPlayer or Netflix or by watching their own copy on DVD or Blu-ray.
For the duration of the watchalong (only) David and Catherine will use the Twitter account @LockdownWho.
John Barrowman, Freema Aygeman, writer and showrunner Russell T Davies and Graeme Harper (who directed the episodes) will use their own accounts to tweet too.
The hashtag #SubwaveNetwork will be used for all tweets.
The tweetalong hopes to raise money for The Film and Television Charity via a Just Giving page. Updated 17/4

On Sunday (19th) there will be an official watch/tweetalong of the Doctor Who episodes The Stolen Earth and Journey's End using the hashtag #SubwaveNetwork.
Details have been posted online. Updated 15/4