David Tennant at The Big Quiz
Television Centre, London
Wednesday 27th March 2019



David Tennant co-hosted The Big Quiz on Wednesday 27th March in support of the Mothers2Mothers charity.

The quiz was held at White City House which is located at Television Centre, 101 Wood Lane, London W12 7FR. Drinks were at 7pm and the quiz started at 8pm.

Tickets were £200 each and were available as either individual tickets or as teams as six.

Mothers2Mothers 'believes in the power of mothers to end paediatric AIDS.' The other co-host at the quiz was the actor Christian Brassington who tweeted the news that David would attend.

Link to posts related to David Tennant at The Big Quiz on Blogger.com (usually with more details).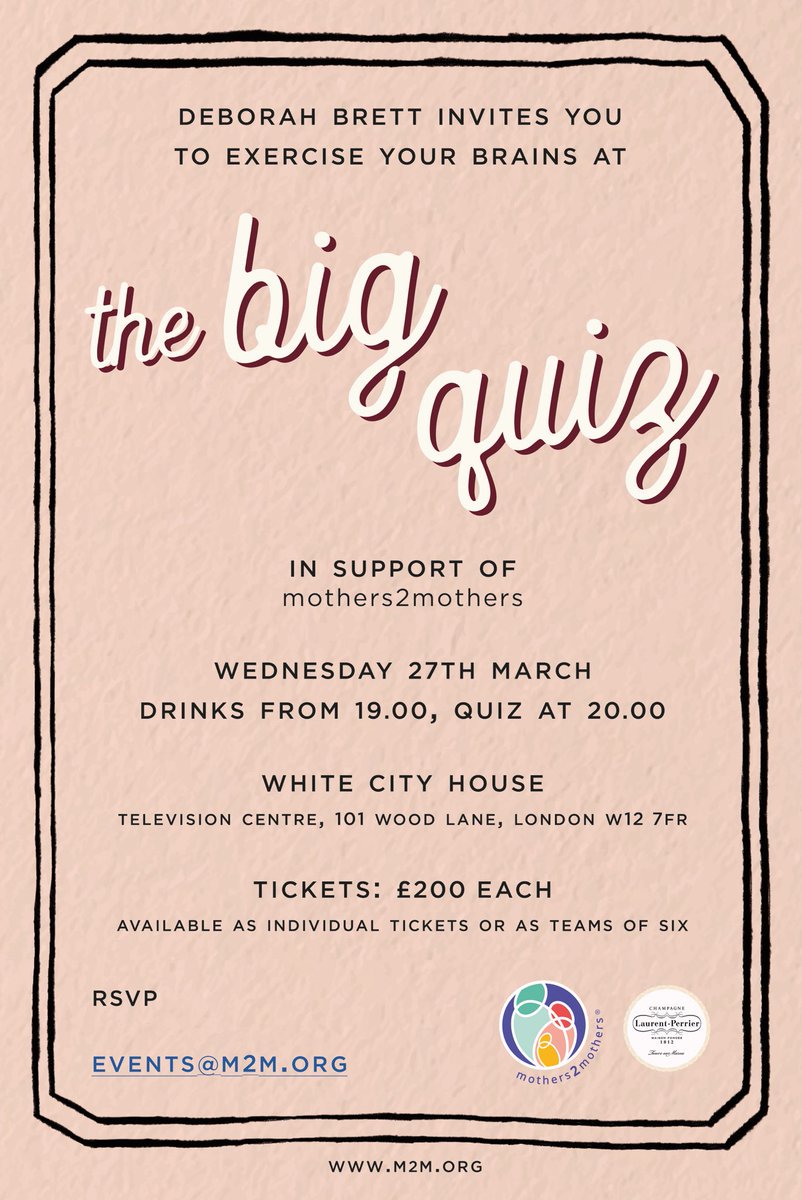 Another clip of David Tennant dancing at The Big Quiz on Wednesday evening has been posted online. Updated 31/3
A clip of David Tennant and Christian Brassington dancing at The Big Quiz on Wednesday evening has been posted online. Updated 29/3
Photos of David Tennant at The Big Quiz tonight. Updated 27/3
The first photo of David Tennant at The Big Quiz has been posted online. Updated 27/3
Tonight David Tennant co-hosts The Big Quiz in London. Updated 27/3
David Tennant to co-host The Big Quiz in London next Wednesday.
The quiz will be held at White City House which is located at Television Centre, 101 Wood Lane, London.
The event is in support of the Mothers2Mothers charity. Updated 21/3