David Tennant on The Chris Moyles Show on Radio X
Tuesday 28th May 2019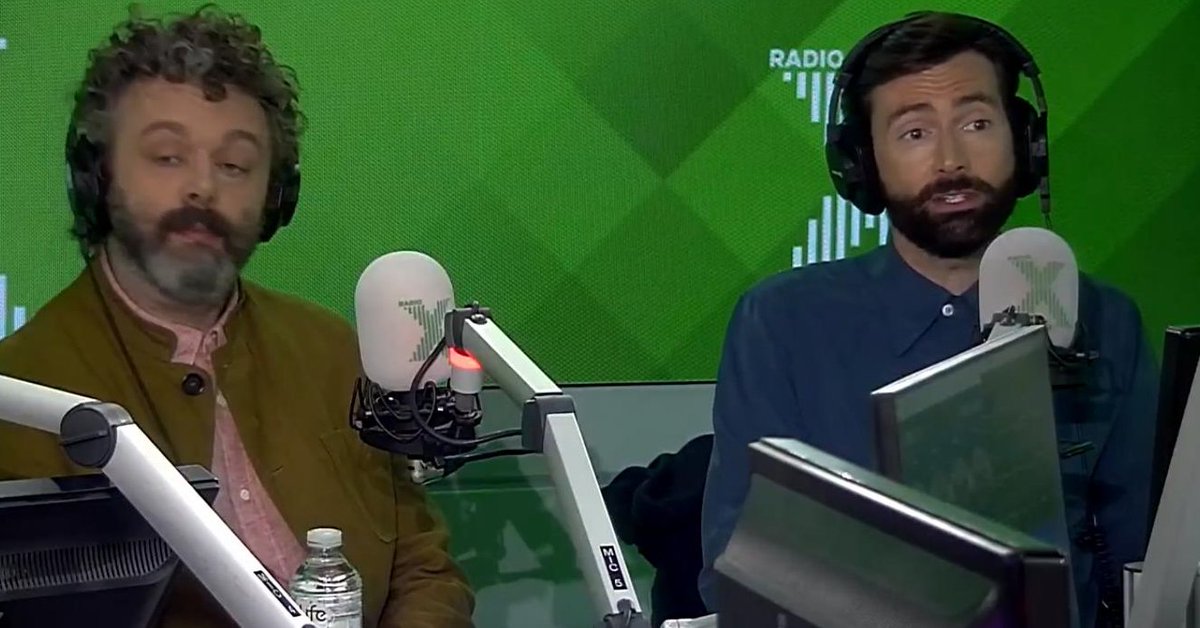 David Tennant and Michael Sheen were guests on The Chris Moyles Show on Radio X on Tuesday 28th May.

The programme started at 6.30am and was 3 and a half hours in length. David and Michael's interview was at 8.30am.

Their appearance was to promote Good Omens which is the adaption of Neil Gaiman and Terry Pratchett's comedy. The six part television series is released on Amazon Prime on Friday (31st May) and will be shown on BBC Two in the UK about six months later. Television channels where it will be broadcast in other countries have not been announced yet.

Link to listen live (at the time of broadcast)




Please note the timings may not be exact as there can be a delay online, plus sometimes different songs / ads were played on the radio version compared to online.

| | | | |
| --- | --- | --- | --- |
| Start time of clip | Clip length | Topics discussed | Link to listen |
| 8.35am | 22 mins 52 secs | Good Omens/Do they watch things they have appeared in?/Michael - what is the best work David has been in?/David - what is the best work Michael has been in?/Accents in Good Omens/Bookshop in Soho/Doctor Who and meeting Peter Davison/What do you have coming up next? | MP3 |
Video of David Tennant and Michael Sheen on Radio X this morning to promote Good Omens has been posted online.
The interview starts at 3 minutes 30 seconds. Updated 28/5
MP3 of David Tennant and Michael Sheen's interview on Radio X this morning (which plays worldwide). Updated 27/5
David Tennant has just announced on Radio X that he starts working on something next week for Channel Four!
He wouldn't give the name of the project as it has not been officially announced yet. Updated 28/5
The first photo of David Tennant and Michael Sheen on Radio X today has been posted online. Updated 28/5
David Tennant and Michael Sheen will also be on Radio X at about 8.30am this morning to promote Good Omens Updated 28/5